Kentucky Rx Card Media Center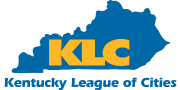 Kentucky League of Cities Letter to City Officials
Kentucky League of Cities Letter (March 4, 2013)
Dear Kentucky City Official,
The Kentucky League of Cities has been working with a statewide prescription assistance program called the Kentucky Rx Card since 2008. The Kentucky Rx Card is free for all Kentucky residents, and it can be used for savings of up to 75 percent on prescription drugs at most retail pharmacies. Kentucky residents have saved over $9 million through the Kentucky Rx Card. The Kentucky Rx Card discounts noncovered medications as well as medications for residents that have no prescription coverage. The program has no membership restrictions, no income requirements, no age limitations and no applications to complete.
You can help by encouraging your residents to print a free Kentucky Rx Card at the Kentucky Rx website.
This discount Rx card is accepted at almost all major pharmacies in Kentucky, but your residents can also secure the discount by simply walking into any CVS or Kmart pharmacy in the state and asking for the Kentucky Rx Card discount - even if they do not have a physical card.
If you have questions concerning your city or agency's participation in this exciting discount Rx program or if you would like to order Kentucky Rx cards to distribute at no expense to you, please contact Jeri McCullough at the Kentucky League of Cities at 859-977-3780.
If you have pharmacies in your city that would like to participate in the Kentucky Rx Card program, please contact:
Jen Davies
Program Development Director
502-532-1415
Bob Davies
Program Director
502-653-9357
The Kentucky League of Cities strongly believes this is an easy and innovative way to help your residents get the prescription drugs they need. Go here to view a full list of cities already supporting the Kentucky Rx Card program.
Sincerely,
Robin Cooper
Chief Member Services Officer
859-977-4110
www.klc.org