Kentucky Rx Card Media Center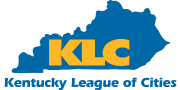 Nearly 50 KLC Members Using Rx Card Program
Kentucky League of Cities - DirectLine Newsletter (March 7, 2013)
The Kentucky League of Cities has been working with a statewide prescription assistance program called the Kentucky Rx Card since 2008. The Kentucky Rx Card is free for all Kentucky residents, and it can be used for savings of up to 75 percent on prescription drugs at most retail pharmacies. Kentucky residents have saved over $9 million through the Kentucky Rx Card.
The Kentucky Rx Card discounts noncovered medications as well as medications for residents that have no prescription coverage. It has no membership restrictions, no income requirements, no age limitations and no applications to complete. The Rx card is accepted at almost all major pharmacies in Kentucky and it's easy to add pharmacies.
View a full list of cities already supporting the Kentucky Rx Card program.
If you have questions concerning your city's or agency's participation in this exciting discount Rx program or to learn more, please contact Jeri McCullough at 859.977.3780.